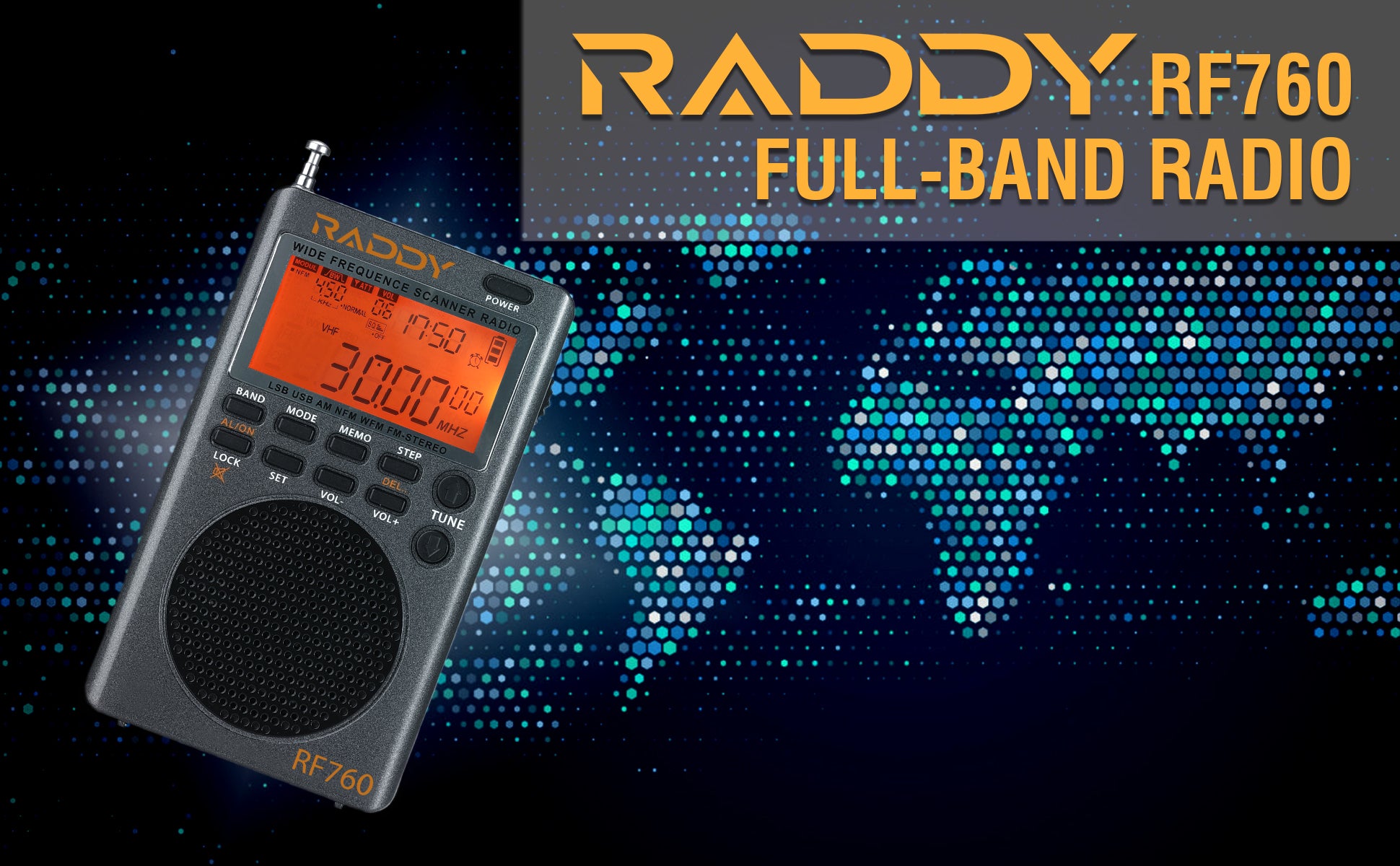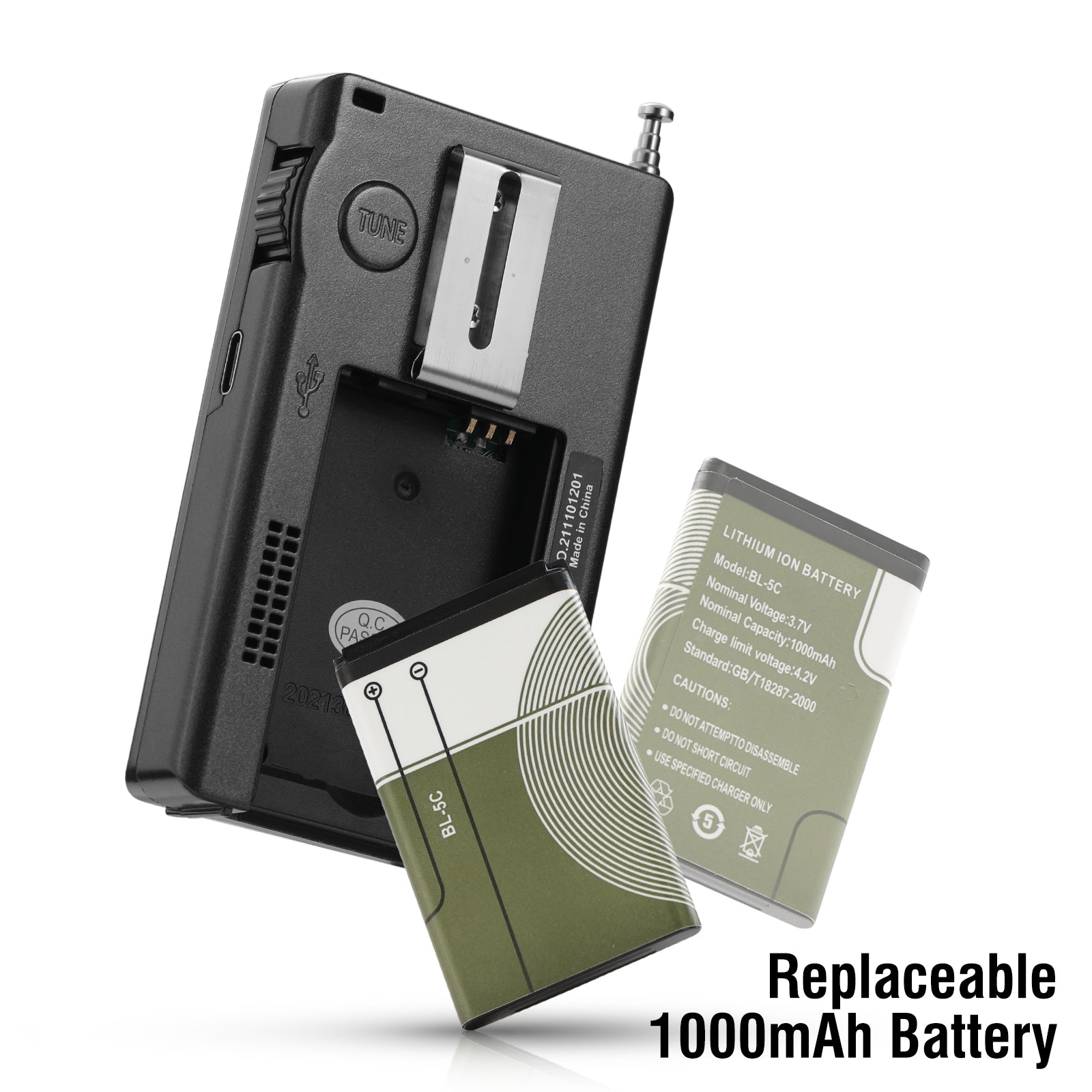 2 Ways of Power Source
RF760 uses a standard 1000mAh BL-5C battery, which is safe and easy to find in the market. In addition, you can recharge the radio directly by using the included USB-C cable.
1+1 Antenna
This SSB shortwave radio comes with a built-in extendable 22'' / 56CM antenna and a supplied external soft antenna with a 3.5mm connector. Pull out the rod antenna when you listen to FM radio, and shorten the pull rod line if there is strong radio interference. The external soft antenna, on the other hand, is designed to enhance the reception of shortwave radio stations.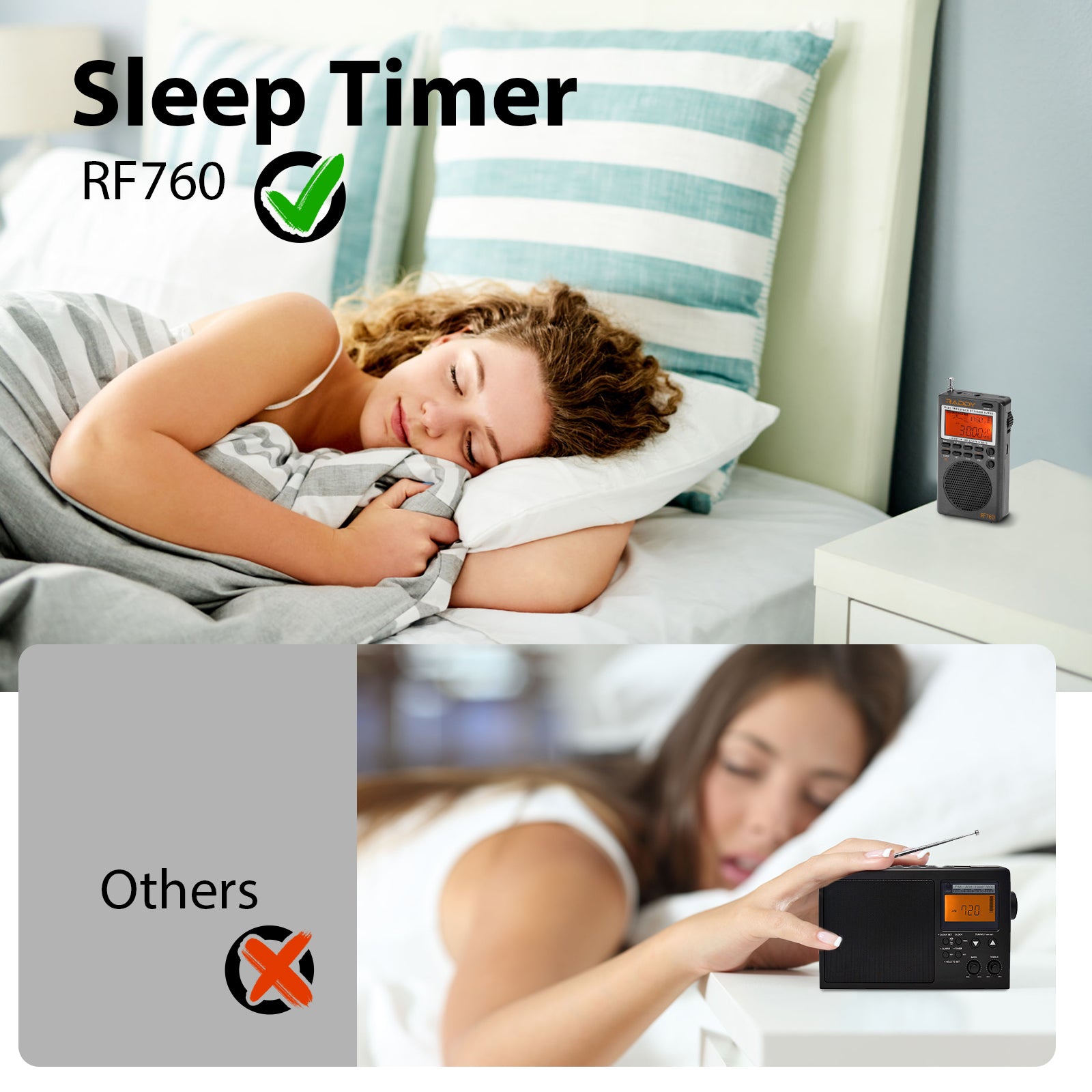 Sleep Timer
It can be set to automatically shut down after 10-90 minutes of power on. Also, it can be set to automatically turn on, set to lock or mute.

SPECIFICATIONS
FM 1: 64.0-108MHZ
FM 2: 76.0-108MHZ
FM 3: 87.5-108MHZ
AM: 520-1710KHZ
SW: 2.00-30.00MHZ
CB: 25.00-28.00MHZ
AIR: 118.00-138.00MHZ
VHF UHF: 20.000-520MHZ
VHF: 30.00-223.00MHZ
VHF: 144.00-148.00MHZ
VHF: 156.025-163.275MHZ
UHF: 430.00-520.00MHZ
WX: 162.400-162.550MHZ
Product dimensions: 4.37 x 2.36 x 0.79'' / 11.1 x 6 x 2CM
Lithium battery: BL5C 1000mAH 3.7v 3.8WH
Loudspeaker: Ф40MM 8Ω 1W
Headphone output: 3.5MM stereo input
External antenna hole: 3.5MM
What's in the box?
1 x RF760 radio
1 x In-ear headset
1 x BL-5C lithium battery
1 x USB-C cable
1 x User manual
1 x Wrist trap
1 x Storage bag