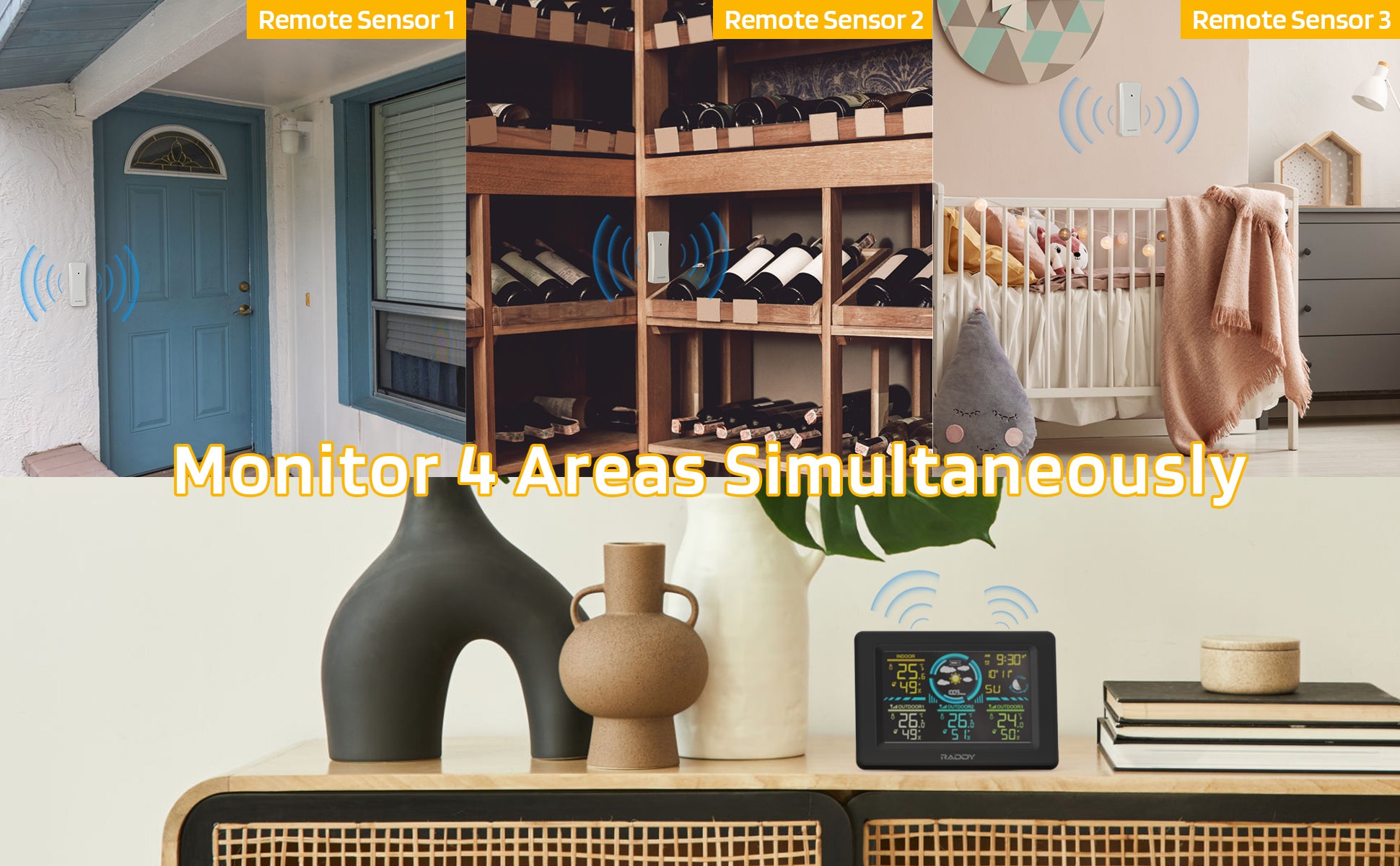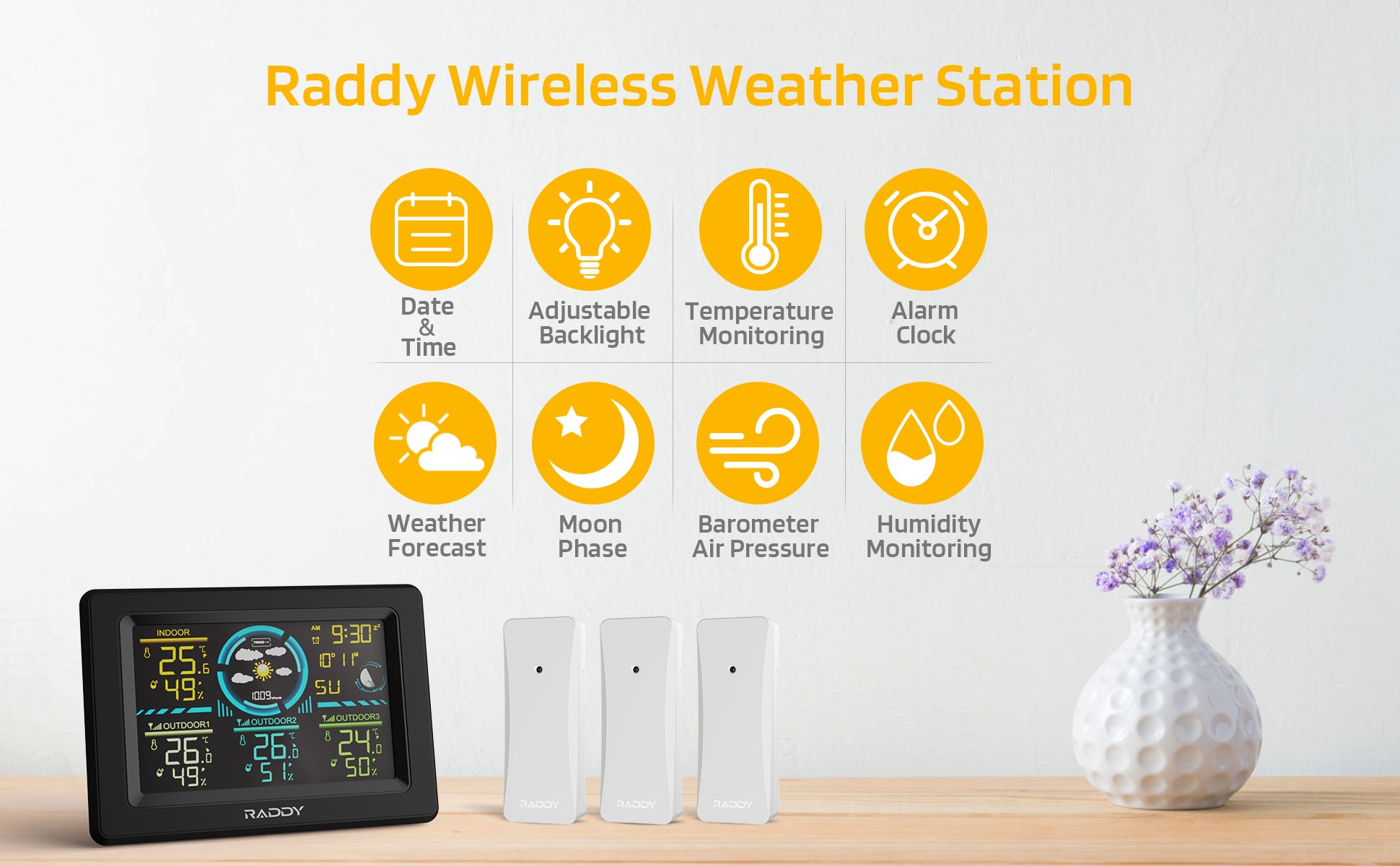 Please note:
The main unit will stop responding to any button command when it is at RCC signal receiving mode, which is normal. We recommend the low-temperature resistant batteries in winter as the performance of normal batteries will be weakened and affect the sensor signal strength when the temperature is below -10℃.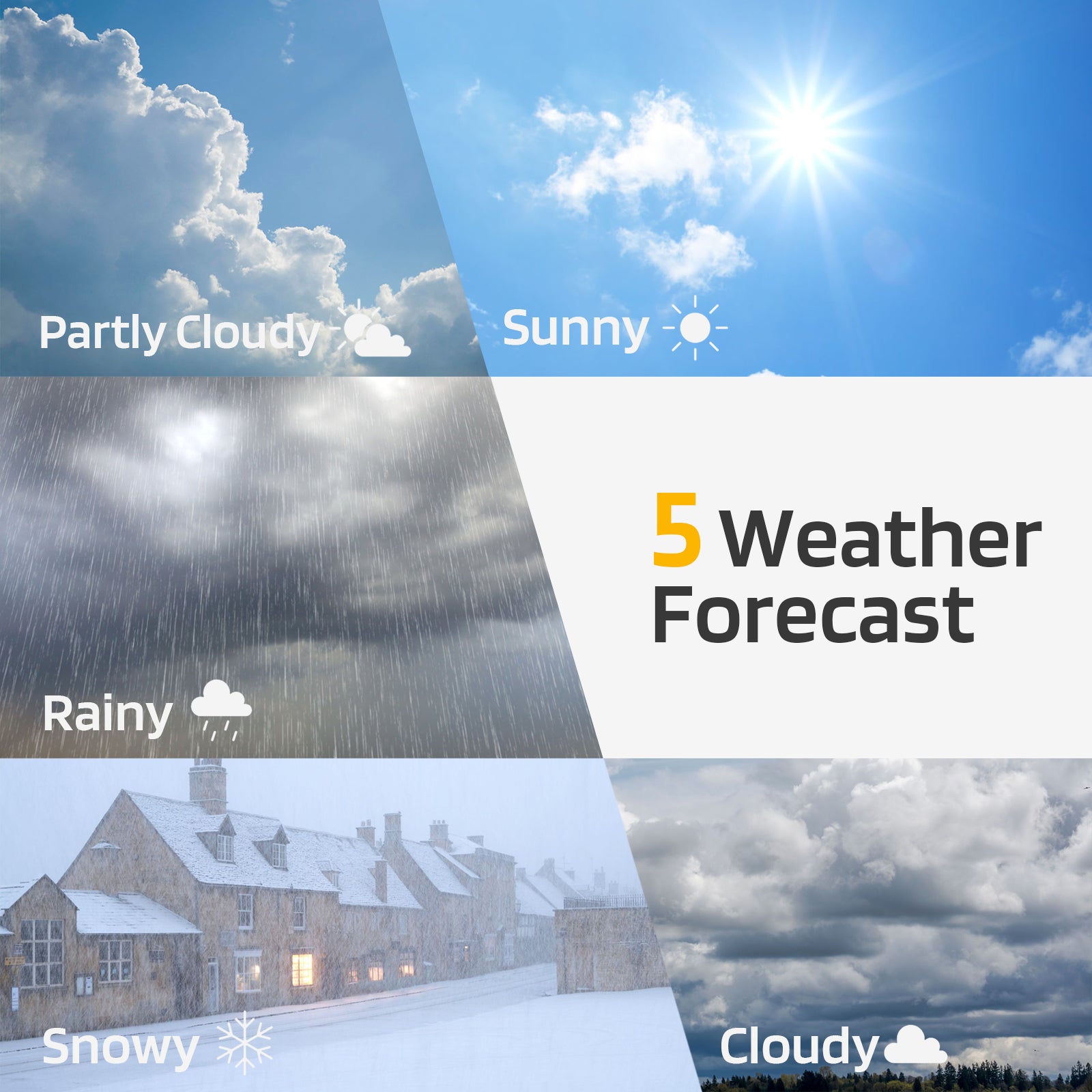 5 Weather Forecast
There are 5 kinds of weather icons: Sunny, Partly Cloudy, Cloudy, Rainy, Snowy. The weather icon displays are based on the hourly calibration of indoor / outdoor temperature and humidity data, as well as the barometer pressure. The forecast is for the next 12 hours. (Note: If you need to be noticed with a "snowy day" icon, please put the remote sensor 1 outdoor. )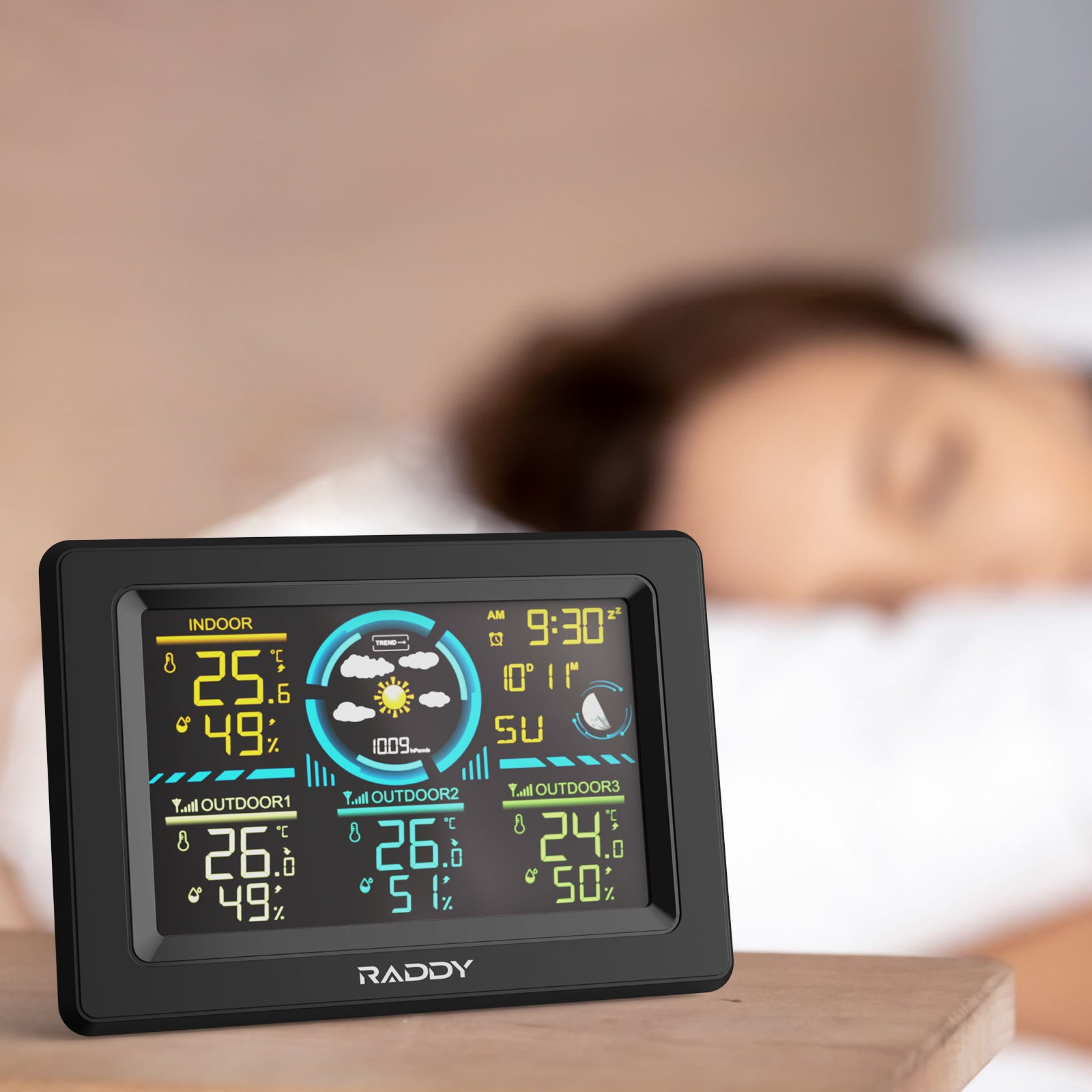 Alarm Clock Function
Use the weather station as an alarm clock so you are informed of the current weather immediately after getting up.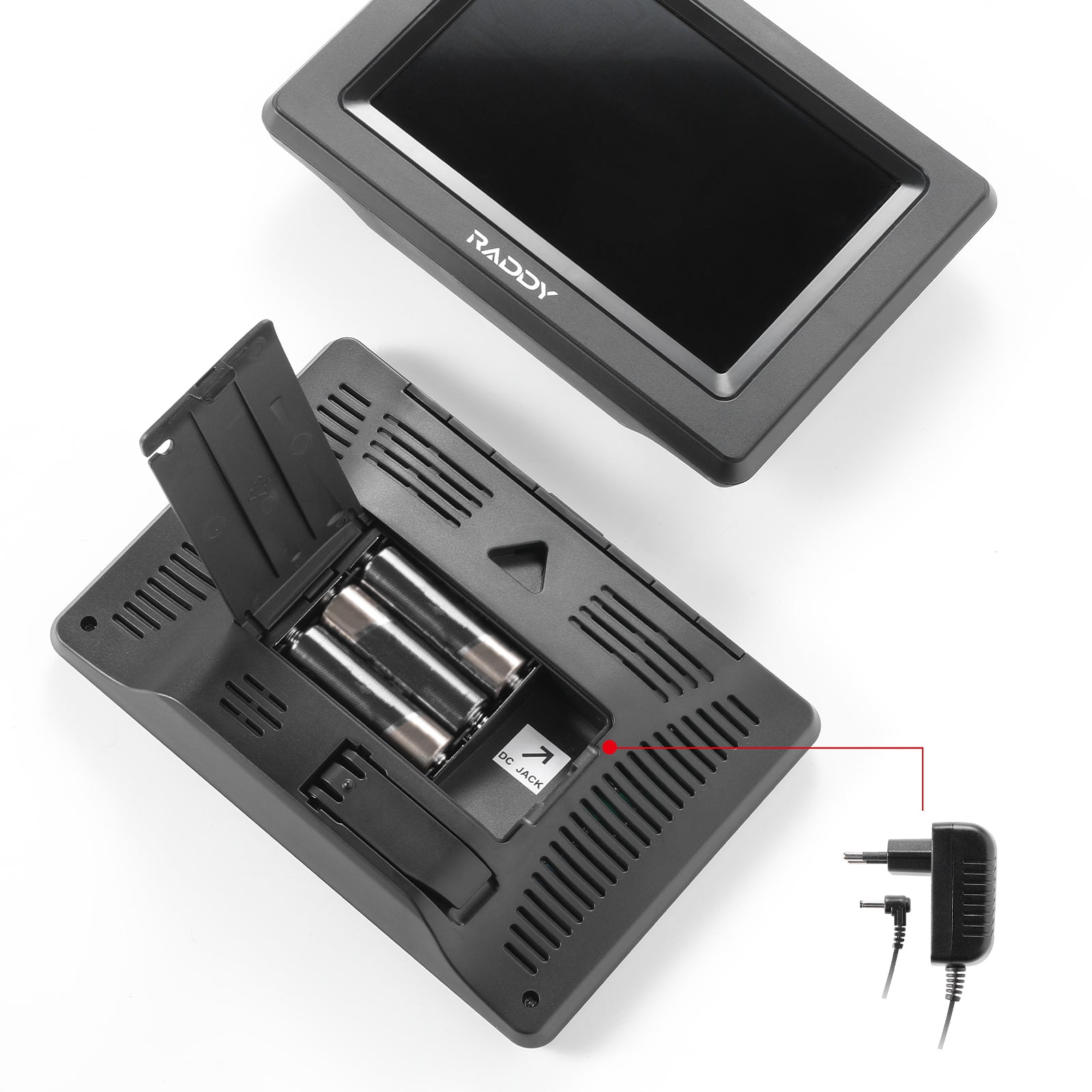 2 Power Supply Options
The base station is powered by a 5V - 1.2A power supply, which (the) sensor(s) requires 2 microcells each (AAA, please use alkaline batteries). The base station can also be operated alternatively with 3 microcells (AAA, alkaline). Since previous settings will be reset when plugged out, we recommend installing the batteries for the base station. The batteries then serve as a backup e.g. in case of power outages or similar. (Please note: no AAA batteries can be charged with the device.)
What's in the box?
1 x Weather Station
3 x Remote Sensor
1 x User Manual
1 x DC Adapter *Alkaline batteries are not included
SPECIFICATIONS
Indoor Temperature Range: 14℉~122℉/-10℃~50℃
Outdoor Temperature Range: -40℉~140℉/-40℃~60℃
Humidity Range: 1%~99%
Battery: 3 x 1.5V type AAA batteries & 5V 1.2A DC Adapter(Included)
Wireless Transmission Range: 330ft(100m) in open area
Waterproof Rating (Remote sensor): IP54
Sensor Hanging Hole: Compatible with <0.3cm diameter screw