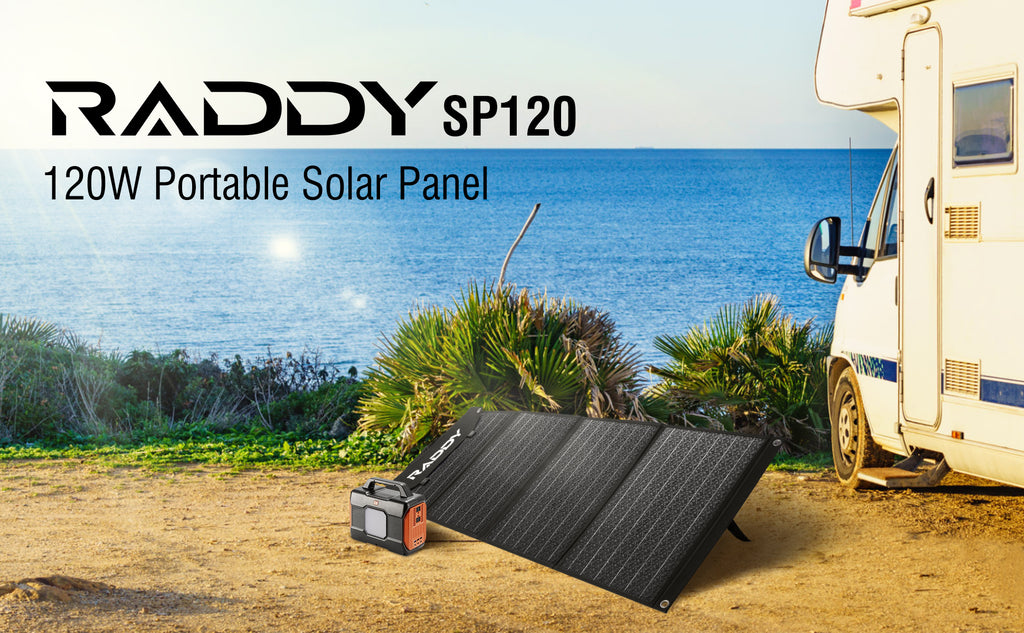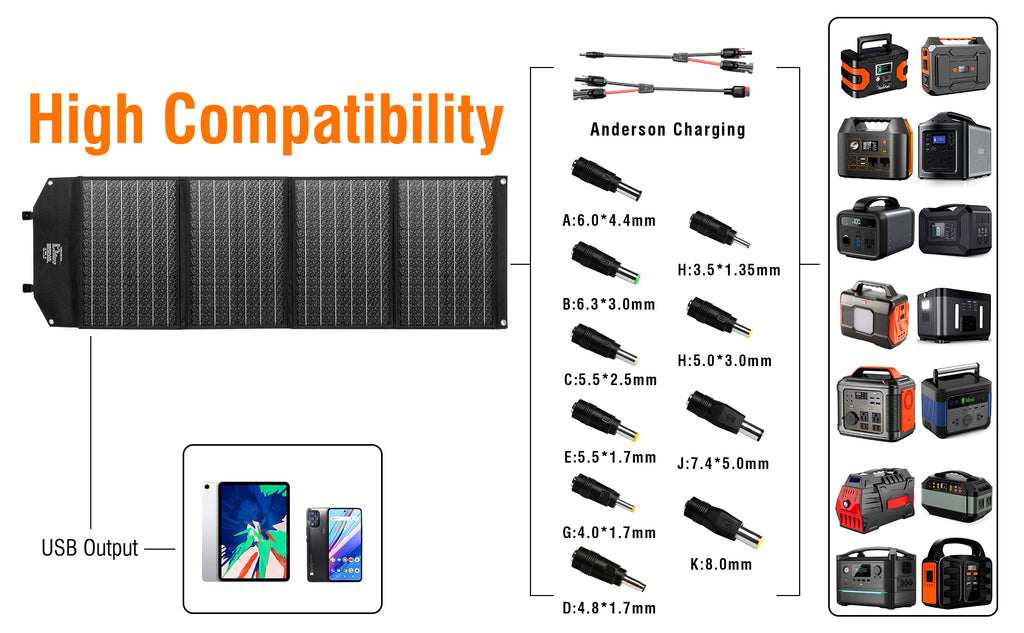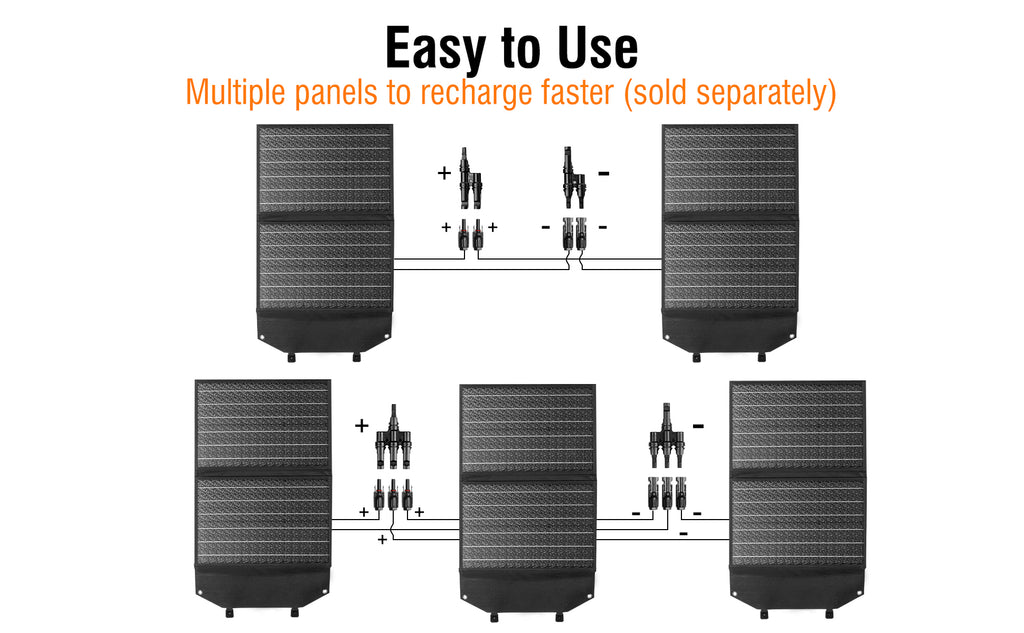 POWERING 4 DEVICES
Equipped with DC/USB/QC3.0/Type-C ports, you can get 4 devices powered at one time. The professional chip can intelligently identify different devices and maximize the charging speed for them so that SP120 could protect your device from overcharging/overloading.
HIGH DURABILITY
High-quality materials, sophisticated technology, and IP67 waterproof fabric make the SP120 ruggedly durable. 4 metal reinforced mounting holes and 3 adjustable kickstands for quick installation or angle adjustment, which suit the outdoor environment.
HIGH PORTABILITY
The solar panel is light and compact size of 20.7 x 15 x 2in(fold)/20.7 x 66.5 x 1.38in(unfold)/9.92lbs, and it comes with a rubber handle and pocket for easy storage and carrying.
Specifications:
Peak Power: 120W
Power Voltage: 18V
Open Circuit Voltage: 21.6V
Power Current: 6.3A
Short Circuit Current: 7.2A
DC Port Output: 18V/6.6A(max)
QC3.0 Port Output: 5V⎓3A or 9V⎓2.5A or 12V⎓1.5A(max)
Type-C Port Output: 5V⎓3A or 9V⎓3A or 12V⎓3A or 19V⎓3A(max)
USB Port Output: 5V/3A(max)
Folded Dimensions: 20.7 x 15 x 2in
Unfolded Dimensions: 20.7 x 66.5 x 1.38in
Weight: 9.92 lbs
 
What's in the box:
1 x SP120 Solar Panel
10 x DC Connectors
1 x MC4-DC5521 Cable
1 x DC5521-Anderson Cable
4 x Metal Carabiner
1 x 2-meter-long DC2251
1 x Manual